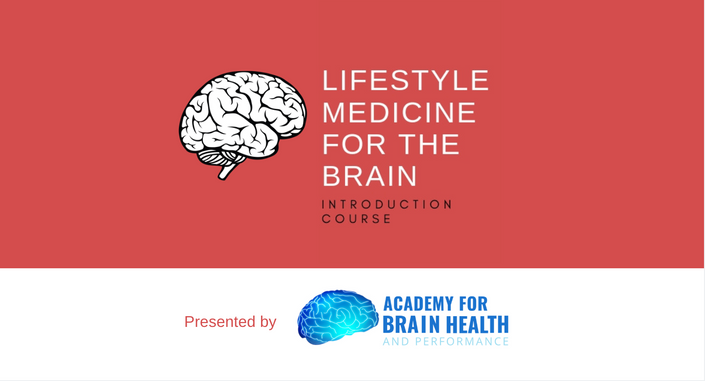 May 10th: Lifestyle Medicine for the Brain
Introduction to Brain Health and Performance
In this introductory course you will be introduced to the foundations of brain health, fitness and performance, including risk and protective factors (e.g., physical activity, nutrition, and sleep), along with evidence-based assessments and interventions that are recommended for optimal brain fitness and performance. Upon successful completion of this course you will receive an official certificate of completion.
LEARNING OBJECTIVES

You will be able to...
State how brain health involves the synergy of mind, brain, body and environment.
Identify the foundations for brain health (e.g., nutrition, sleep, physical activity) and how they can impact, for better or worse, brain health, brain fitness, brain performance.
Identify the role neuroplasticity, neurogenesis and epigenetics play in brain health, fitness and performance across the lifespan.
Distinguish differences between definitions of brain health, fitness and performance.
Identify common characteristics of life style behaviors that impact brain health, fitness and performance.
Identify ways to build brain fitness (strength, flexibility, endurance).
Appreciate ways incorporating a coach approach into your practice can enhance your ability to promote brain health with your clients.
Link how information, skills and competencies related to brain health, fitness and performance can enhance your personal and professional practice.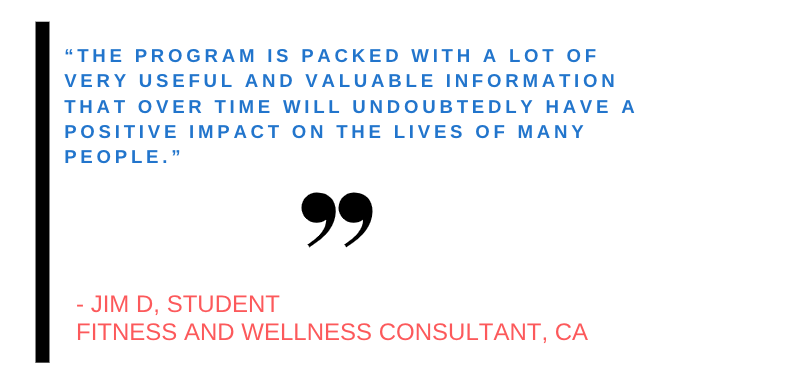 COURSE CURRICULUM

Module 1: Introduction to Brain Health, Fitness and Performance
What is Brain Health, Fitness and Performance?
Brain Performance at Any Age
How Knowledge and Tools About Brain Health, Fitness and Performance Can Be Advantageous to the Fitness and Wellness Professionals

Module 2: Your Changing Brain
Introduction to Neuroplasticity, Neurogenesis and Epigenetics
Brain Health and Cognitive Reserve
Measuring Cognitive Reserve
REACH for a Healthy Brain
The Mind's Role in Brain Health

Module 3: Brain Health Risk and Protective Factors
Common Characteristics
Brain Health Self-Assessment
Foundations of Brain Healthy Lifestyle Part I:
Physical Activity
Nutrition
Sleep

Module 4: Promoting A Brain Healthy Lifestyle
Brain Fitness: Strength, Flexibility and Endurance Training
Foundations of Brain Healthy Lifestyle Part II:
Stress Resilience
Social Connections
Cognitive Stimulation and Engagement
Meaning and Purpose
Achieving Optimal Brain Performance

Module 5: Application of Brain Health, Fitness and Performance for Fitness and Wellness Professionals
Market Opportunity
Adopting a Coach Approach
First Steps to Help Your Clients Adopt Brain Healthy Lifestyle Habits

Module 6: Course Assessment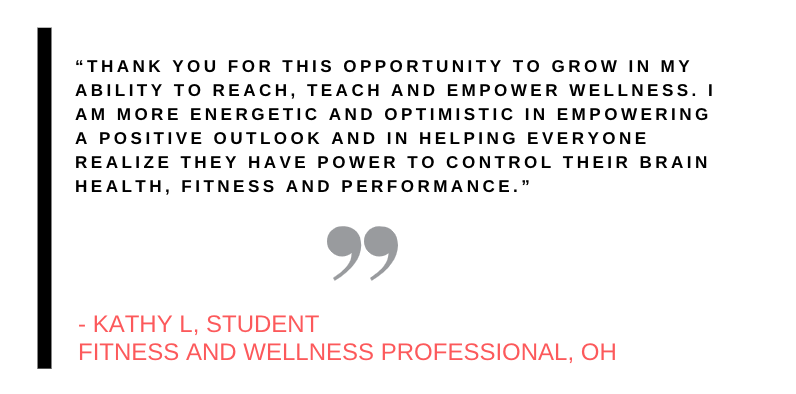 ---
ABHP FACULTY & ADVISORS FOR THIS COURSE
● Stephanie Peabody, PsyD, Neuropsychologist-ABHP Founding Director
● Alvaro Pascual-Leone, MD, PhD , ABHP Chief Medical Advisor; Neurologist, Chief Division of Cognitive Neurology, Associate Dean Clinical and Translational Research Harvard Medical School
● Linda Addante, MEd, MD, American Board Certified in Psychiatry and Neurology. ABHP Faculty
●Bob Boone, MBA/MHA, FACHE, FMFA, ABHP Advisor; CEO and President of the Medical Fitness Association
● Cedric Bryant, PhD, FACSM; ABHP Advisor; Chief Science Officer American Council on Exercise
● Michael Breus, PhD, ABHP Faculty; Diplomate, American Board of Sleep Medicine Fellow; American Academy of Sleep Medicine; Chief Scientific Officer, Praesidium, Inc
● Shelley Carson, PhD, ABHP Faculty; Department of Psychology, Harvard University
● Elizabeth Frates, MD , ABHP Faculty, Institute of Lifestyle Medicine, Harvard Medical School
● Evian Gordon, MD, PhD, ABHP Advisor, Executive Chairman MyBrainSolutions
● Heidi Hanna, PhD, ABHP Faculty; Executive Director, American Institute of Stress
● Margaret Moore, MBA, ABHP Faculty; Founder and CEO of WellCoaches Corporation; Co-Founder and Co-Director Institute of Coaching McLean Hospital, a Harvard Medical School affiliate
● Andrew Newberg, MD, ABHP Faculty; Director of Research Marcus Institute of Integrative Health; Physician at Jefferson University Hospital
● Srini Pillay, MD, ABHP Faculty; Assistant Professor of Psychiatry at Harvard Medical School
● Brad Roy, PhD, FACSM, FACHE, FMFA, ABHP Advisor; Executive Director, The Summit Medical Fitness Center Kalispell Regional Medical Center
● Steven Sarnes, MA, ABHP Advisor; Inventor, author and entrepreneur
● Leslie Williamson, ABHP Co-Founder and President; Founder and Executive Director of the Center for School Success
Lifestyle Medicine for the Brain is a mandatory prerequisite for taking any future Academy for Brain Health and Performance courses, but may also be taken independently for those looking to deepen their personal and professional understanding of brain health and performance.

Have more questions about this course? Visit our FAQs page here.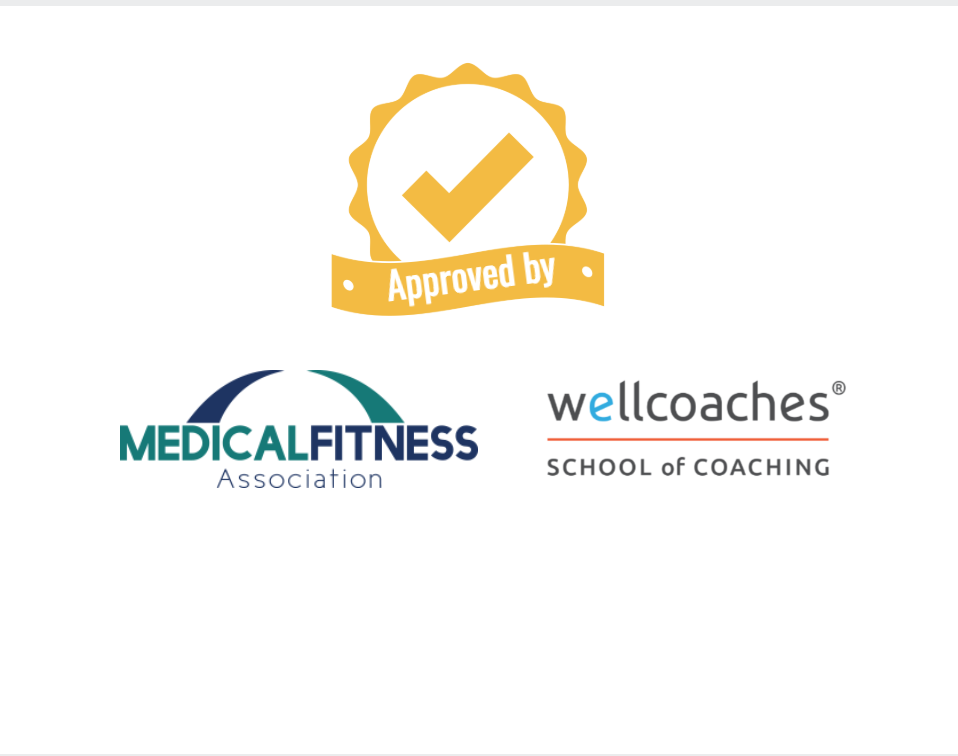 One of Our Featured Guest Experts...
Michael Breus
Michael J. Breus, PhD, is a clinical psychologist and both a diplomate of the American Board of Sleep Medicine and a fellow of the American Academy of Sleep Medicine. He was one of the youngest people to have passed the board at age 31 and, with a specialty in sleep disorders, is one of only 163 psychologists in the world with his credentials and distinction. His first book, Good Night: The Sleep Doctor's 4-Week Program to Better Sleep and Better Health, an Amazon Top 100 Best Seller, has been met with rave reviews and continues to change the lives of readers. It is available in paperback as Beauty Sleep: Look Younger, Lose Weight, and Feel Great Through Better Sleep.
As the subject of sleep gains greater momentum in our sleep-deprived society, Breus has become a widely recognized leader in this evolving field. Dedicated to raising awareness of both sleep disorders and what he calls "disordered sleep" in the public and health care communities, Breus is on a mission to develop innovative education and communication programs.
In addition to his private practice where he treats athletes, celebrities, and the like, he also trains other sleep doctors and consults with major airlines, hotel chains, mattress manufacturers, and retailers to provide the optimum sleep experience for their customers. His audio relaxation CD distributed in Crowne Plaza Hotels helps millions of people fall asleep each year; and for more than 10 years, he has served as the sleep expert for WebMD Health and pens "Sleep Matters," a monthly column in WebMD the Magazine.
You can also find him on AOL where he is a wellness coach discussing topics from mattress choice to sleep apnea. His blogs can be found at WebMD, The Huffington Post, The Insomnia Blog, Psychology Today, Med Pedia, Organized Wisdom, SleepBetter.org, and Furniture Today. Breus has provided editorial services for numerous medical and psychology peer-reviewed journals and has given hundreds of presentations to professionals and the general public. Among his numerous national media appearances, Breus has been interviewed on CNN, Oprah, The View, Dr. Oz, and The Doctors. He also appears regularly on Sirius XM Radio. Breus' PBS television special, Good Night with The Sleep Doctor, debuted in December 2007 and continues to air nationwide. In August 2008, Breus debuted his show "As Recommended by The Sleep Doctor" on the Home Shopping Network (HSN).
Your Instructor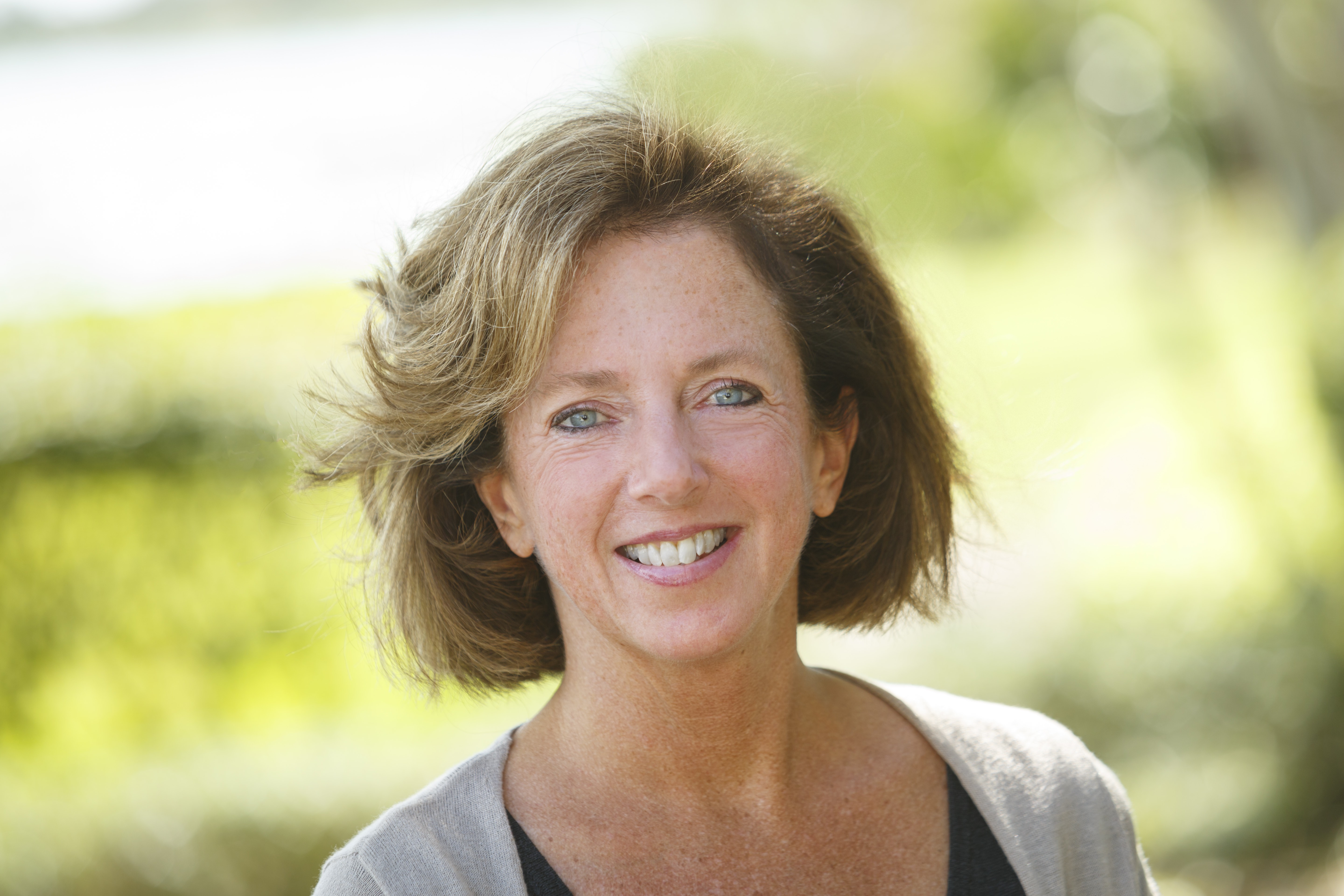 Stephanie Peabody has over 20 years of experience as a program designer and clinician. Dr. Peabody created the first four-year clinical, research and training post-doctoral fellowship program in Neuropsychology, which was integrated across five Indiana hospital systems. In 2008, she and her neuropsychologist husband initiated the development of CNS-E-Health™, a cloud-based innovation that provides a comprehensive, portfolio of solutions for optimization of brain health, wellness, and rehabilitation.
In 2009 Dr. Peabody was awarded a visiting scholar appointment at Harvard University to extend her vision of promoting a holistic and integrative view of brain health, performance and well-being.Over the next four years while at Harvard, she developed a widely popular undergraduate and graduate course in brain health. In addition, she has created and proposed the first Applied Health and Wellness Coaching Psychology program, with a focus on brain health and performance.
Stephanie says, "As a scientist, I'm always looking at what's really going on and what needs to be adjusted in order to make things better. This led me to Harvard to create a model that could increase outcomes in brain health and performance for the masses by working with fitness and wellness centers to increase outcomes in brain health prevention, performance optimization across the lifespan."

"Together I want to revolutionize the way people achieve optimal brain health, fitness and performance worldwide by providing the gold standard in brain health education and training, tools and resources to fitness and wellness professionals."